Monday, April 23, 2012
"
Meet Taylor Swift with 2 tickets to see her in concert at Capitol Hoedown on Saturday, August 11, 2012 in Ottawa, Canada. This fabulous package also includes 2 roundtrip coach airfare tickets departing/returning out of LAX or SFO airports. Info:
Terms: Winner must be at least 21 years old. Taylor Swift concert is at Capital Hoedown in Walter Baker Park in Ottawa, ON Canada on Saturday, August 11, 2012. Meet & greet time based upon availability. Includes 2 roundtrip coach airfare tickets. Flights are only valid from LAX or SFO to/from Ottawa, ON. Should the winner be leaving out of any other destination they will need to arrange their own transportation. Airfare is only valid from LAX or SFO to/from Ottawa in conjunction with this event and cannot be used as a voucher at a later date. Winner and guest must have a valid passport. Accommodations are not included. Blackout dates may apply. Winning bidder and guest(s) subject to security screening. Cannot be resold or re-auctioned.
Shipping and Handling The minimum shipping, handling and applicable insurance for this item is $9.95. Additional shipping charges may apply based upon the location of the winner. Hard copies of tickets, travel certificates and merchandise are shipped via FedEx or professional shipping service. Detailed redemption information for non-tangible items will be emailed to the winning bidder."charitybuzz.com
The tickets are at $7,500 so keep the bidding going!
Monday, April 9, 2012
"Oh what a night..... (thank you, thank you, thank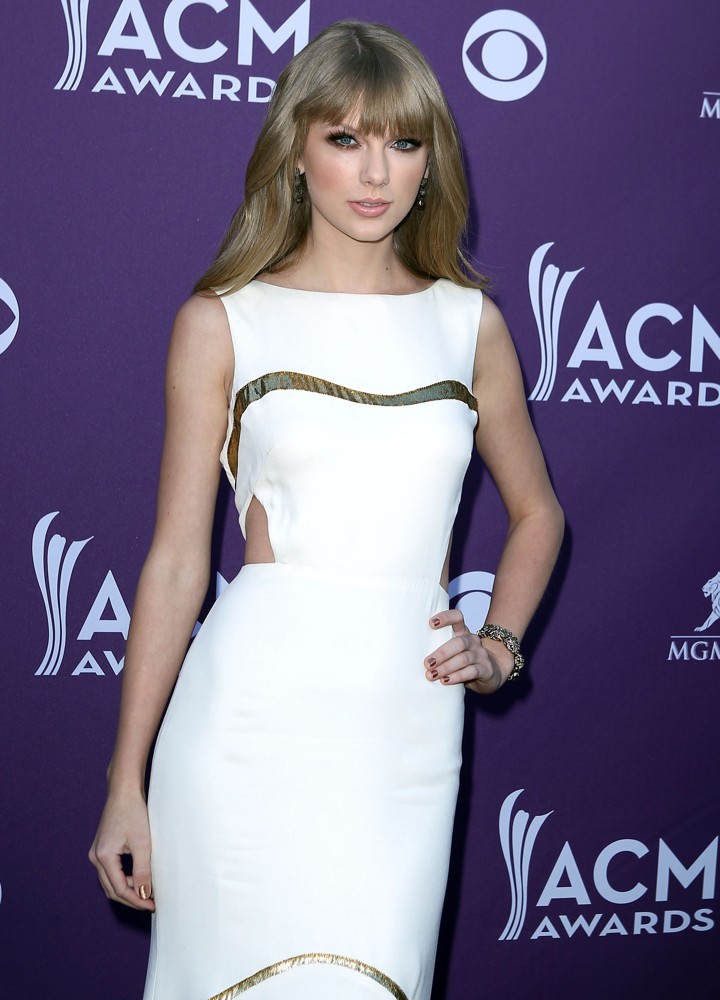 Taylor couldn't bring
Kevin McGuire to the awards since he was to sick. But she still looked stunning.
"Just got to Vegas.. My luggage tag...
"Headed to Vegas for the ACMs! Feel like voting for Entertainer of the Year? http://www.voteACM.com"-@taylorswift13